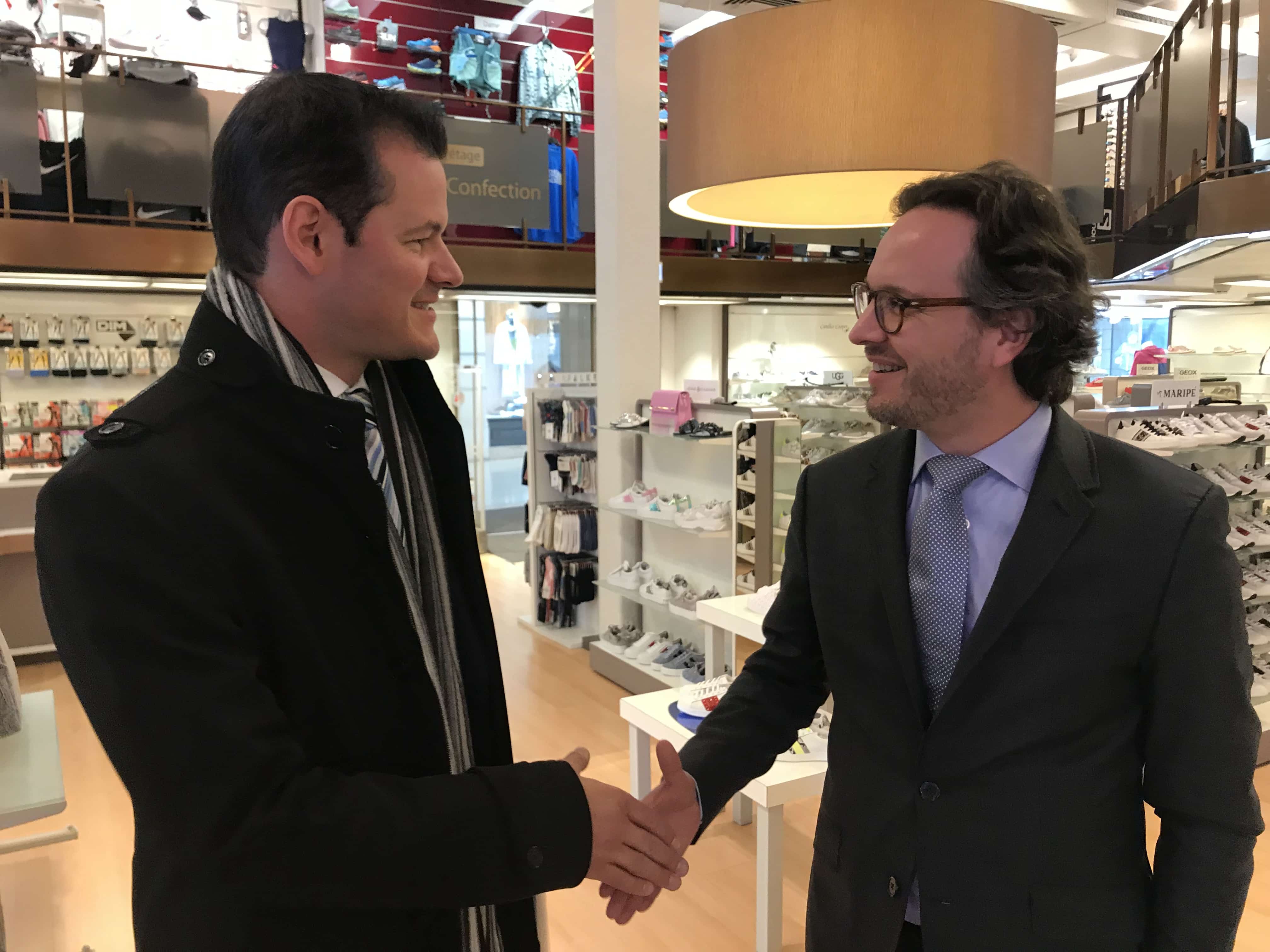 During one of my many on-the-ground visits to review the state of the local economy, as part of a campaign for reformation of the taxation of RFFA businesses, I spoke to Sébastien Aeschbach, director of the company of the same name, which is more than one hundred years old.
We notably discussed e-commerce and employment, in a business sector that has to continually re-examine its customer service and the exclusivity of its products, and that has to take onboard the digital trends of today and anticipate those of tomorrow.
Sébastien Aeschbach's expertise was precious. It gave me food for thought in a domain in which the decrease in purchasing power has been painfully felt, and in which store openings on Sundays in December is essential.