Awarding of prizes within the scope of a project to "instill the entrepreneurial spirit in young people"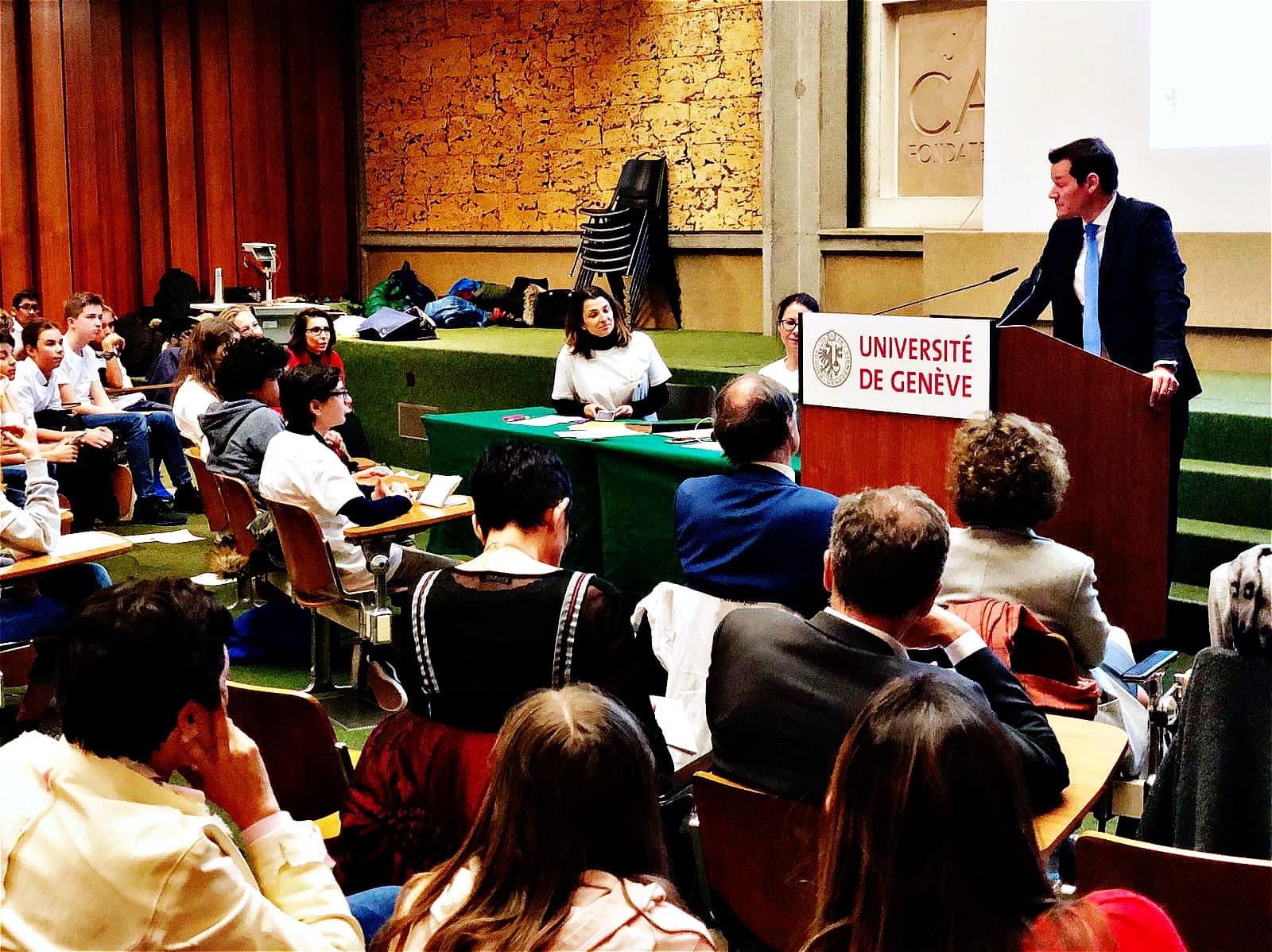 On March 8, 2019, I had the opportunity to give a talk to the young participants in the 2nd edition of the optional course entitled "From an idea to a project: how to develop the entrepreneurial spirit", an educational module co-organized by the Department of Economic Development and the Department of Public Education. I had the honor and pleasure of listening to the pitches of some thirty students of the Orientation Year – living proof that you can innovate at any age – before taking part in a prize-giving ceremony attended by enthusiastic teachers, classmates and parents.
The political idea behind the course was to give young people the confidence necessary to carry a project through to completion, as well as to give them a taste for entrepreneurship, to encourage teamwork, and to never consider a failure to be definitive, because it is through failure that we learn to improve ourselves.
Well done to the 2019 winners: Camille Courrier and Manon Selvatico, Orientation Year of Bois-Caran (EASY TICKET, 1st prize), Agata Butturini and Rhiannon Jones, Orientation Year of La Gradelle (YUMEET, 2nd prize), Maksymilian Wälti, Orientation Year of Bois-Caran (BETTER FOOD, 3rd prize).